June at the Center for Lifelong Learning
Replace June gloom with CLL Summer term classes taught by renowned local experts to energize, engage, and amaze!
For a listing of summer classes that have not yet started, click here.
Don't wait to pursue a lifelong passion, or discover a new one – just register today! Summer term runs from May 15 – August 5.
Check out the new calendar listing of classes at https://sbcc.augusoft.net/
In this issue:
School of Extended Learning  Community Information Meeting
School of Extended Learning – "Advancing Career and Life Skills"
Dream, Dream, Dream
Stone Wrapping for Dummies
The Joys of Travelling
#MyCLL
Tuition Assistance Applications
Important Dates
School of Extended Learning
Community Information Meeting on June 13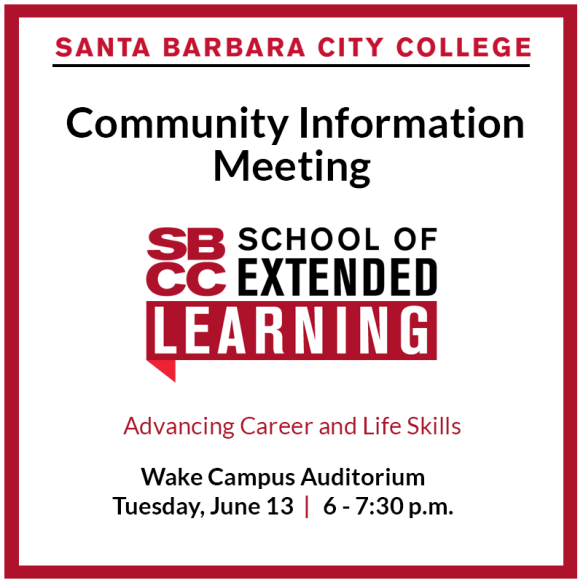 SBCC President Anthony E. Beebe is excited to host a School of Extended Learning
Community Information Meeting on June 13.
School of Extended Learning: "Advancing Career and Life Skills"
We are all excited about the new School of Extended Learning's opportunity to grow rapidly and build robust programs advancing career and life skills to meet community demand.
The School of Extended Learning offers both fee-based and tuition-free classes.
Beginning fall 2017, look for new tuition-free classes in our local assisted living facilities and also offerings at the Schott and Wake campuses in literature, writing, psychology and art.
To assist you, our students, with this transition, we will be there to guide you through the changes in the new registration process. Stay tuned for a video tutorial and also hands-on registration workshops in the computer labs.
July 6 at Wake from 9-11am, and July 6 at Schott from 6-8pm
July 27 at Wake from 9-11am, and July 27 at Schott from 6-8pm
Dr. Beebe has announced Dr. Melissa Moreno as the Interim Vice President of the new School of Extended Learning.
Me
lissa brings 10 years' SBCC experience as an innovative and entrepreneurial leader, with the last three years as a Dean overseeing noncredit programs, the Career Skills Institute and Adult Education Block Grant initiatives. She is already hitting the ground running with the creation of a strategic plan for growth, reorganization and transformation to ensure robust and leading edge extended learning options that meet community demand.
Congratulations, Melissa! The CLL staff, teachers, and students are very much looking forward to working with you!
Dream, Dream, Dream
Do you remember your dreams? Do you ever try to interpret your own dreams? You may need some help! Renowned physician, "sangoma", and CLL lecturer, Dave Cumes M.D. can help you on July 8 at his one day class: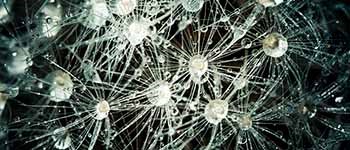 1 Saturday, July 8

Learn more about teacher Dave Cumes in his profile video

 here!
Stone Wrapping for Dummies
The five secrets to successful Wire Wrapping Techniques
1. Use Beads
Stick a wire in a small drilled hole and you can stop worrying about structure and start having fun making a wonderful creation.
2. Pick the Right Wire
Round wire is the best and easiest to work because it can be twisted without being defaced.
3. Choose the Right Gauge
Too big and it is hard to manipulate, too thin and it will break.
4. Choose the Right Stone
Slippery stones will drive you crazy, rough cut or hardly cut are better.
5. Go Slowly
Alignment matters and pay attention to the details!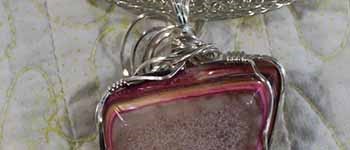 Share Your Photos, Poems, & Art Online!
JUST FOLLOW THESE EASY STEPS
Take photos of your creations, or of yourself in class

Post to Twitter, Instagram, or Facebook

Include the hashtag #MyCLL in the text of your post

Mention the class you're taking too!
For Twitter and Instagram:
Posts with the #MyCLL hashtag will automatically get populated into our website feed at thecll.org/MyCLL for all to see!
For Facebook:
Posts won't make it to our website feed since Facebook is a private platform, but if you post your picture to "Public" (as opposed to just "Friends") it will show up in Facebook's internal hashtag feed. So when you search "#MyCLL" or click any "#MyCLL" link within Facebook, you will be able to see your fellow classmate's #MyCLL posts! 
Download the informational flyer here!
Tuition Assistance Application Dates for Fall Semester 2017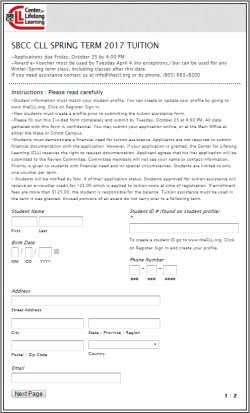 Tuition Assistance Applications are available for Fall 2017 between: 
May 16 and June 16
The tuition assistance awards will once again be $125 per student for CLL classes.
There will be hard copies of the application form at the Schott and Wake front desks, or you can apply online at theCLL.org.
Important Dates



Fall 2017 Tuition Assistance Applications: May 16 – June 16

Summer Term – classes start every week: May 15 – Aug. 5
Independence Day: July 4

Banner Application & Registration Assistance: 
July 6 at Wake 9-11am, and Schott 6-8pm, and
July 27 at Wake 9-11am, and Schott 6-8pm
Fall CLL Staggered Registration Begins: July 10 – 13

Fall Term – Classes start every Week: Aug. 21 – Dec. 9
View the complete calendar at: https://thecll.org/library/important-dates
View the complete SBCC calendar at http://www.sbcc.edu/calendar/files/ApprovedCalendar1718.pdf